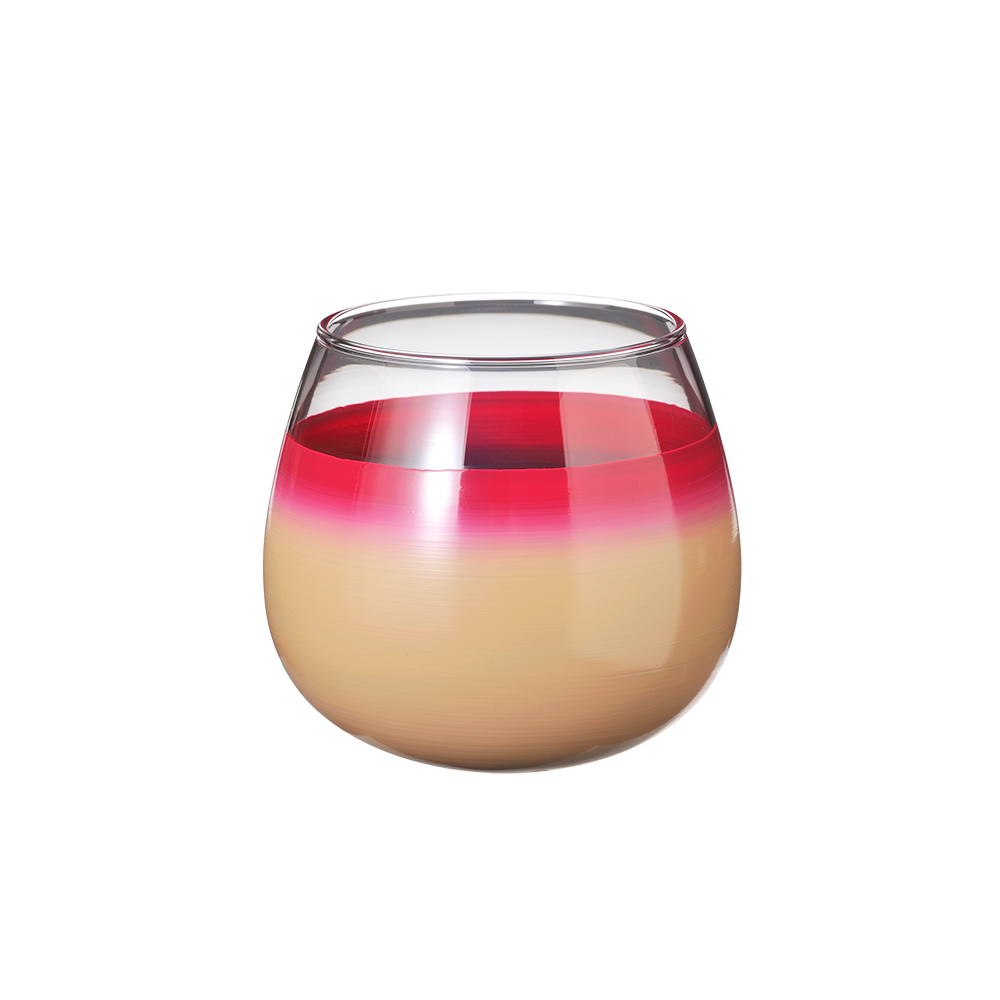 丸みを帯びた, 愛らしくゆらゆらと揺れるタンブラー。 意外な色の内面底部にひっそりと隠れているしべを見つけると, 一日が幸せになりそうです。
Design: 綾 利洋(o-lab)
寸法:直径 86mm / 高さ 80 mm
品名:漆塗りガラス器
素地の種類:ガラス
表面塗装の種類:漆焼付塗装
使用上の注意
・製品本来の用途、使用目的に添って正しくお使いください。
・割れ、欠け、ひびがある場合は使用を中止してください。
・変色や劣化の恐れがあるので直射日光は避けて保管してください。
・たわしや磨き粉で洗わないでください。
・過度な衝撃を加えないでください。
・ 電子レンジ、直火、湯煎での使用を避けてください。
yuraka
tumbler beige/magenta
This cute, round glass is not just your average tumbler – it also rocks from side to side. Look closely for the small petal hiding within the unexpected color scheme of the hand-painted urushi lacquer inside the bottom of the tumbler.
Design: Toshihiro Aya (o-lab)
φ 86mm / h 80 mm
Product details
    Product name: Urushi glassware
    Type of surface decoration: Urushi lacquer fixed by heat
    Base material: Glass
    Country of manufacture: Japan
Please heed the care instructions as detailed below.
  ・ Please use this piece for its intended purpose.
  ・ Please discontinue use in the event of a breakage,
       chip or crack in the glass.
  ・ To ensure the colors do not fade or degrade, store
       the piece away from exposure to direct sunlight.
  ・ Do not use abrasive scrubbing pads or brushes.
  ・ Do not shake or subject the piece to any strong impact.
  ・ Do not stack Hyakushiki pieces.
  ・ Avoid exposure to boiling liquids, direct fire, etc.
  ・ Do not microwave.