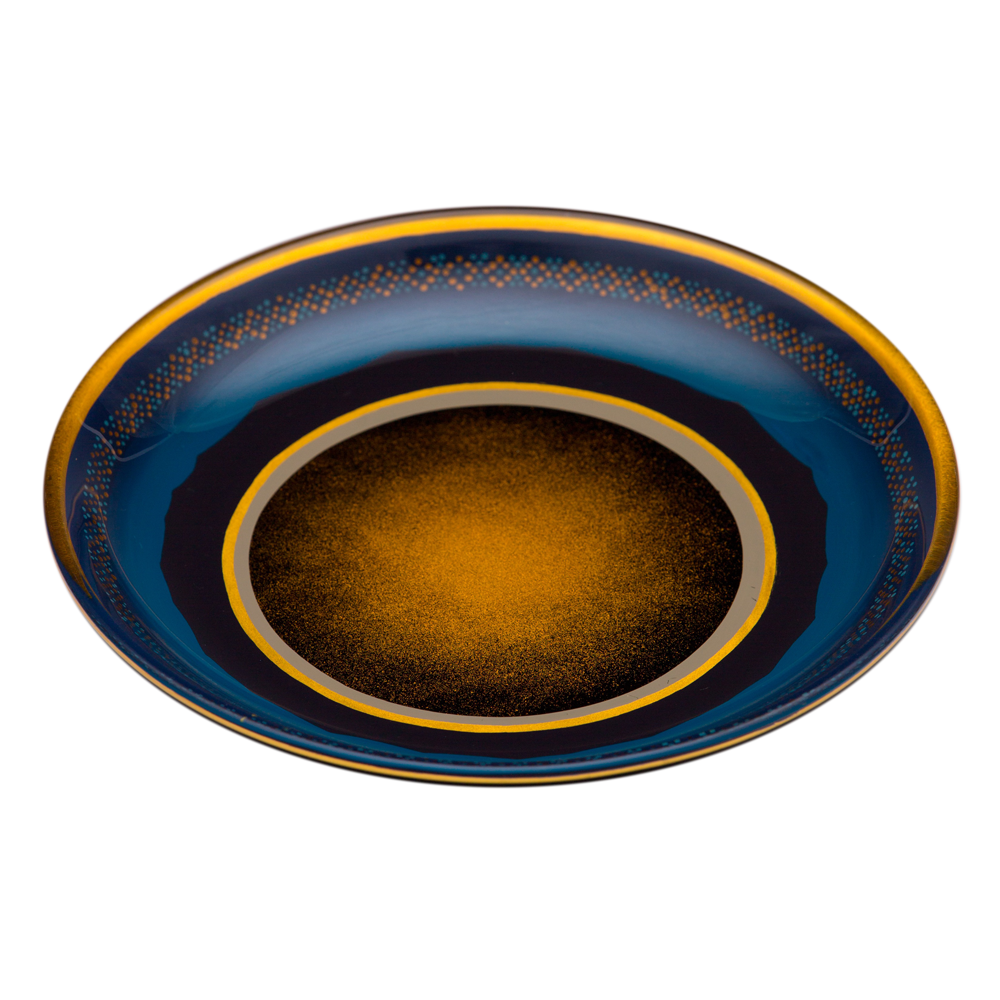 漆器のふるさと、信州は木曽谷の山あいからのぞく
満点の星。漆ならではの繊細な技法が神秘的な情景を生み出しました。
Design: 長瀬 浩明
寸法:直径 210 mm / 高さ 25 mm
品名:漆塗りガラス器
素地の種類:ガラス
表面塗装の種類:漆焼付塗装
使用上の注意
・製品本来の用途、使用目的に添って正しくお使いください。
・割れ、欠け、ひびがある場合は使用を中止してください。
・変色や劣化の恐れがあるので直射日光は避けて保管してください。
・たわしや磨き粉で洗わないでください。
・過度な衝撃を加えないでください。
・ 電子レンジ、直火、湯煎での使用を避けてください。
A perfect starry night sky, as seen from between the mountains of the Kiso Valley in the Shinshu region of Japan, home of urushi lacquerware. This mystic sight is accomplished by using delicate techniques that are characteristic of urushi artwork.
Design: Hiroaki Nagase
φ 210mm / h 25 mm
Product details
    Product name: Urushi glassware
    Type of surface decoration: Urushi lacquer fixed by heat
    Base material: Glass
    Country of manufacture: Japan
Please heed the care instructions as detailed below.
  ・ Please use this piece for its intended purpose.
  ・ Please discontinue use in the event of a breakage,
       chip or crack in the glass.
  ・ To ensure the colors do not fade or degrade, store
       the piece away from exposure to direct sunlight.
  ・ Do not use abrasive scrubbing pads or brushes.
  ・ Do not shake or subject the piece to any strong impact.
  ・ Do not stack Hyakushiki pieces.
  ・ Avoid exposure to boiling liquids, direct fire, etc.
  ・ Do not microwave.